Report 21: Militarism in North Africa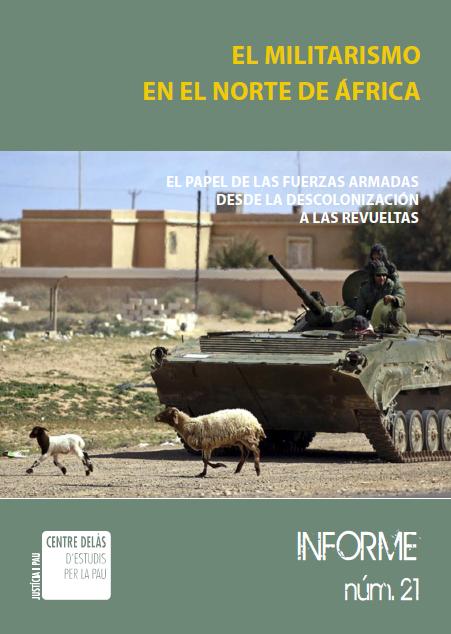 El militarismo en el Norte de África. El papel de las fuerzas armadas desde la descolonización a las revueltas.

Este informe propone una mirada al papel de las fuerzas armadas y el militarismo en seis países del norte de África (Mauritania, Marruecos, Argelia, Túnez, Libia y Egipto).


Autores: Blanca Camps-Febrer and Pere Ortega.

You can download the report here in Spanish and Catalan. Soon in English.
Tags: Conflictes armats, terrorisme i GcT Operacions militars a l'exterior Terrorisme Forces armades i militarisme