Report of Delàs Center and ECP: Arms trade and conflicts. Analysis of European exports to countries in tension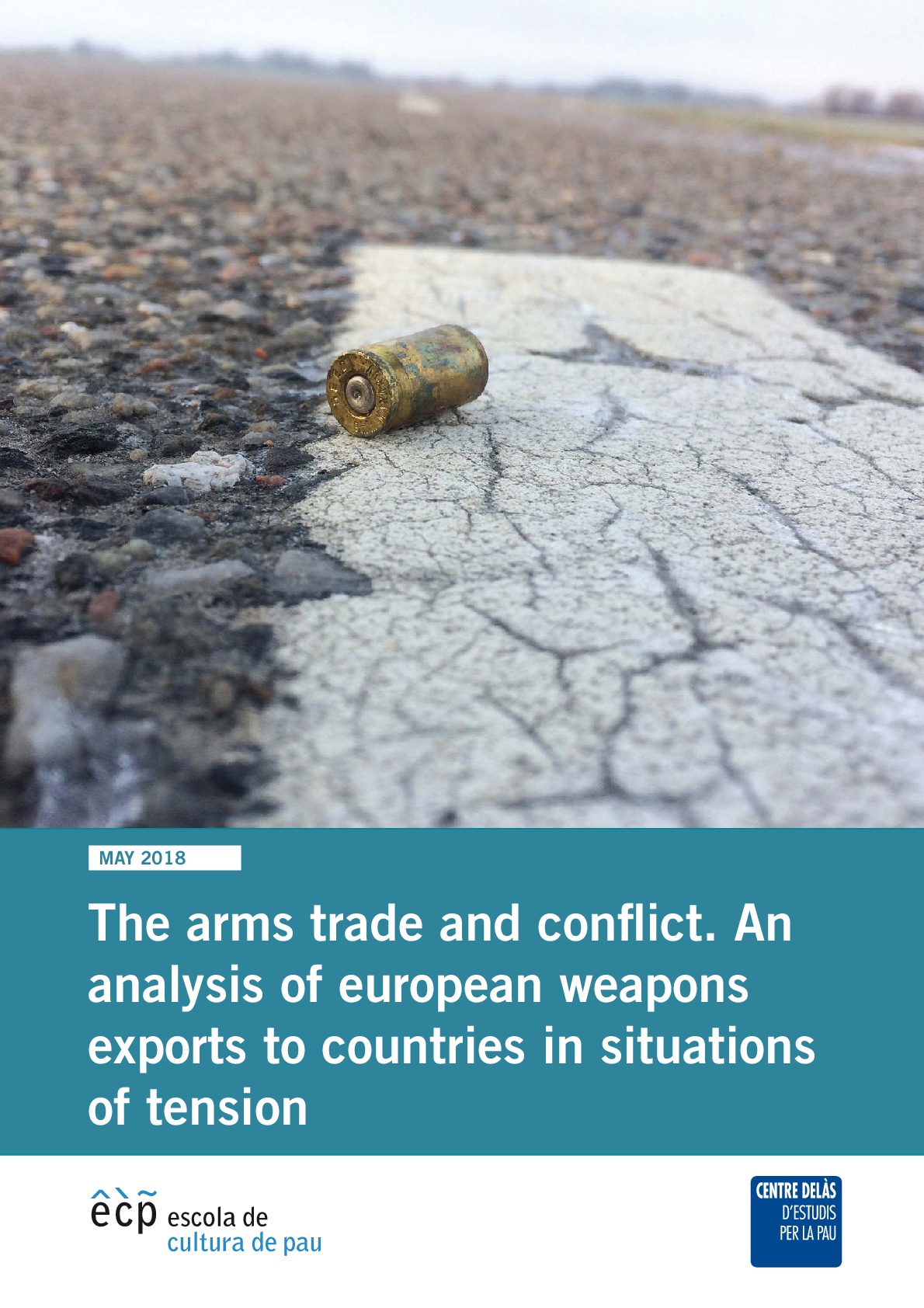 Arms trade and conflicts. Analysis of European exports to countries in tension
"Arms trade and conflicts. Analysis of European exports to countries in tension" is a report of the Delàs Centre of Studies for Peace and the Escola de Cultura de Pau that analyses the exports of armament for part of the States member of the UE during 2015 (most recent year with available information of exports) to countries that during this year were in situation of tension. The report analyses the exports of arms to 20 countries that they were stage of 28 tensions, offering an analysis of context of the different tensions, doing reference so much to the recent history of each tension, as the concrete facts more relevant that did occur during 2015.
Authors: (Analysis of European arms exports 2015) Jordi Calvo, Nora Miralles, Ainhoa Ruiz, Eduard Vega; (Armed conflicts during 2015) Josep Maria Royo, Jordi Urgell, Pamela Urrutia, Ana Villellas, María Villellas
You can download the executive summary in English, in Spanish and in Catalan. And the full report in Englishin English, in Spanish and in Catalan.