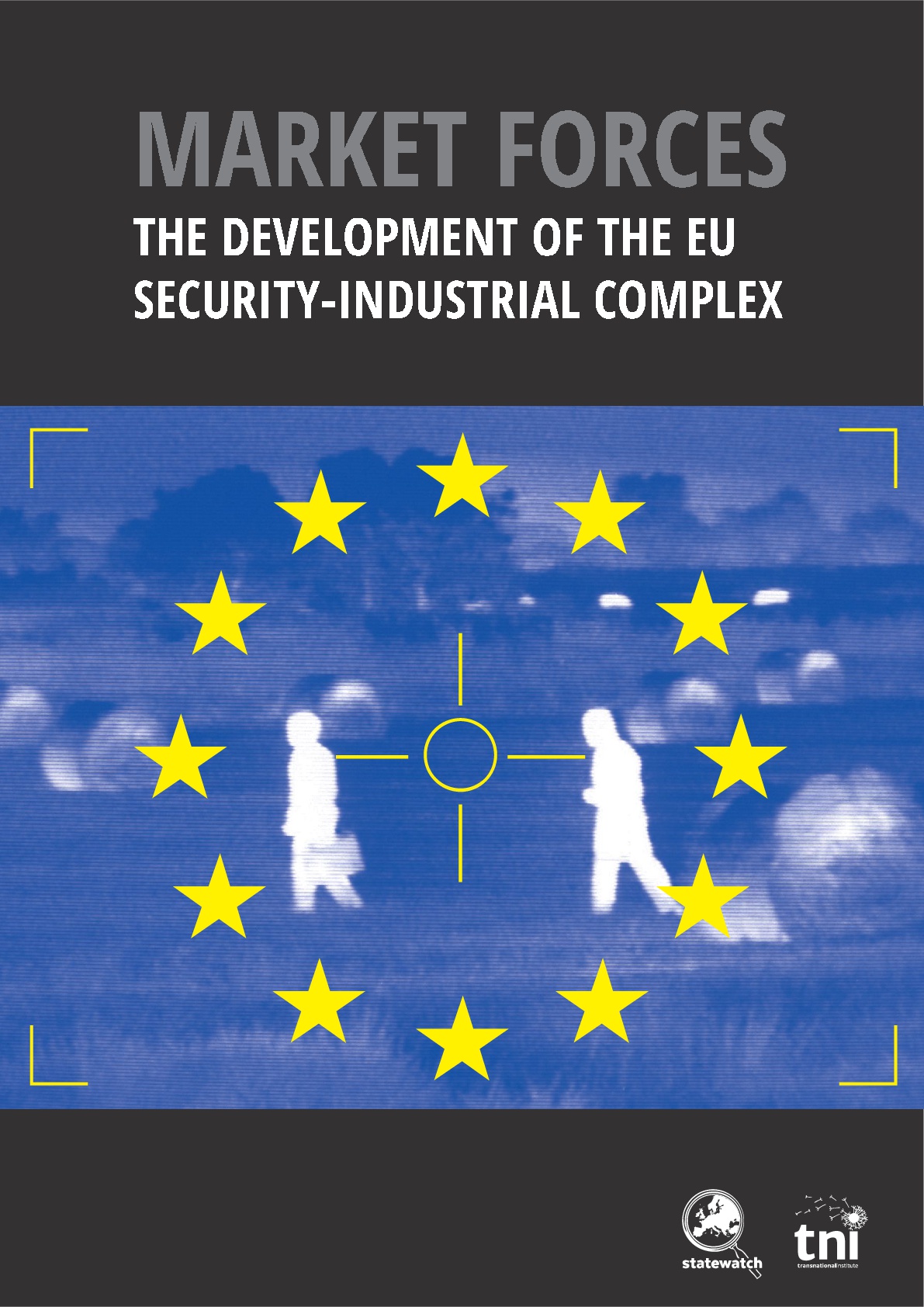 A group of transnationals is receiving millions of euros of public research funds to develop surveillance technologies and increasingly invasive espionage, as revealed by a new report published by the Transnational Institute, Statewatch, the Delàs Center for Studies for Peace, International Institute for Nonviolent Action (NOVACT) and the Center for Education and Research for Peace (CEIPAZ).
The report Market forces reveals that the research program of the EU 'Secure Societies', which has a budget of 1700 million euros, has been largely defined by the influence of the sector of "internal security" and that , in this process, it is building a Europe that is increasingly militarized and focused on security.
Author: Chris Jones
You can download the executive summary in Englishxecutive summary in English and in Spanish, and the full report in English.