Campaign against the arms trade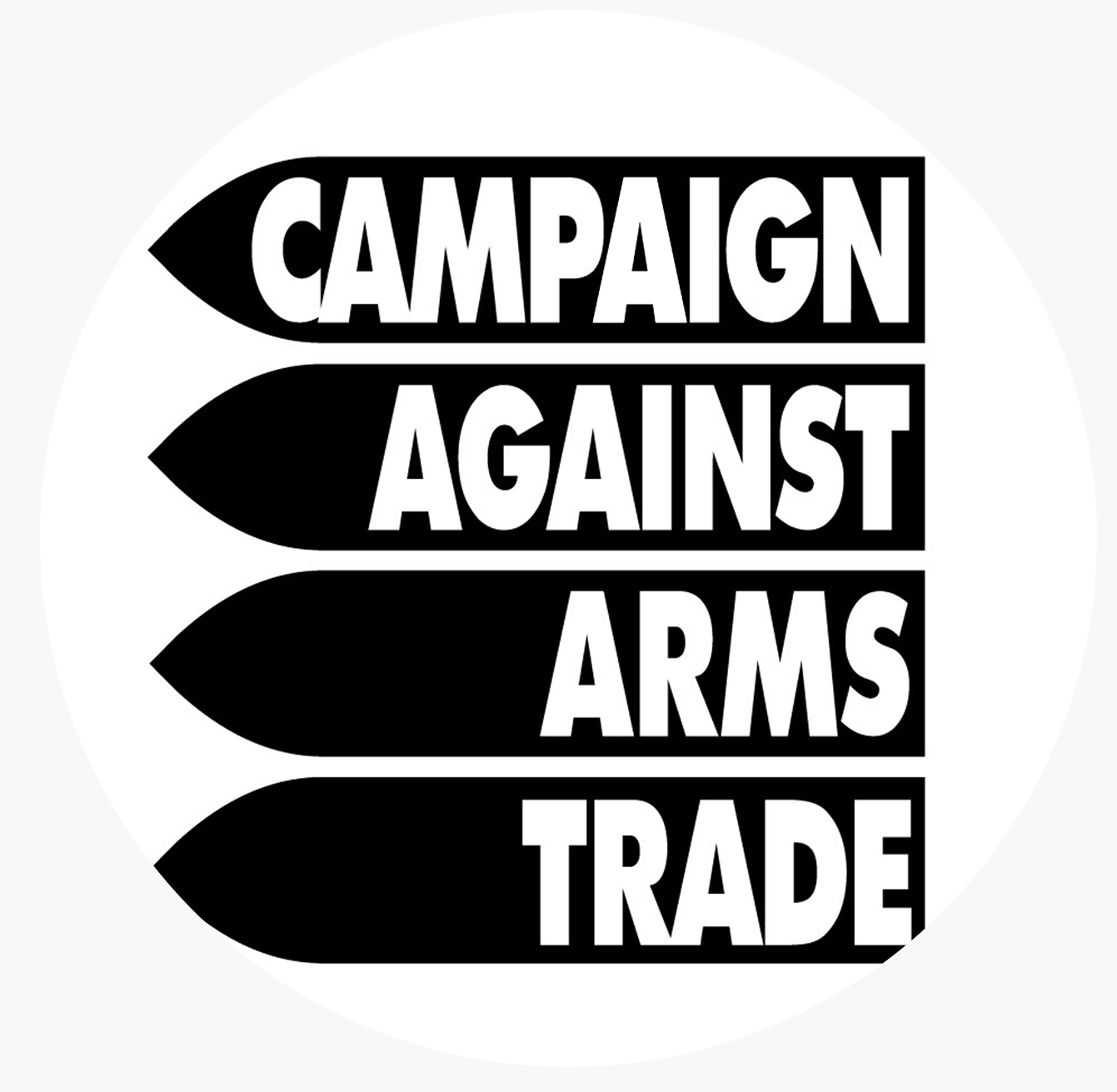 The Centre Delàs produces critical reports on the Spanish arms trade that you can consult in the reports section of this website. Additionally, in the arms trade statistics section (in Spanish), you can access the up to date data on Spanish arms sales to all parts of the world in the last ten years.
The Centre Delàs, as a member of IANSA, supports the campaign started in October 2003 by Amnesty International, Intermón Oxfam and IANSA. The objective of the campaign is to reach a global and legally binding agreement in the form of a treaty on the arms trade that contributes to putting an end to the international transfer of conventional arms that can be used to commit grave violations of human rights and exacerbate conflicts and conditions of poverty.

The application of the treaty would reduce the human cost of the proliferation of conventional arms. It would prevent unscrupulous arms dealers from finding loopholes in the system and would guarantee that all exporters and importers abided by strict common regulations on the use, negotiation and transfer of arms. This would lead to a safer world.

The five main points of the arms trade treaty would be based on forbidding states to realise international deals in conventional arms and munitions if:
1- They will be used, or it is likely that they will be used, to commit severe violations of the international human rights law or the international humanitarian law.
2- They have effects that diminish sustainable development or entail corrupt practices.
3- They provoke armed conflict or exacerbate it, contrary to the obligations in the UN charter and existing treaties signed by states.
4- They contribute to the perpetuation of an existing situation of violent crime.
5- They can be diverted to one of these uses or to committing acts of terrorism.


CURRENT LEGISLATION

Spanish arms commerce law.
Law 53/2007, of the 28th of December, on the control of exterior commerce in defence and dual-purpose material

EU code of conduct
Common Position 2008/944/PESC of the Council of the 8th of December 2008, which defines the common regulations that govern the control of the exportation of military technology and equipment.
CAMPAIGN CHRONOLOGY
2012
2nd-27th of July UN negotiation conference in New York- GATT (General Agreement on Tariffs and Trade) Text
2011
12th-23rd of July 3rd preparatory meeting of the UN Arms Trade Treaty in New York
13th-19th of June Global week of action of Control Arms campaign.
28th of February - 4th of March 2nd preparatory meeting of the UN Arms Trade Treaty in New York
2010
The first Preparatory Committee on GATT meeting takes place, discussing necessary elements to achieve a balanced and effective treaty
2009
The resolution on GATT is adopted requesting a negotiation conference in 2012 and establishing Preparatory Committees for 2010, 2011 and 2012.
June Global week of action of Control Arms campaign.
2008
July UN conference on small and light-arms. The UN Member States meet at the UN headquarters in New York to revise the advances made in the UN Small Arms Action Plan
June Global week of action of Control Arms campaign
February-August A group of UN governmental experts from 28 countries examine the viability, reach and criteria of an international treaty and present a report to the secretary general.
2007
October Three high ranking military personnel express their support of the Arms Trade Treaty
June In an unprecedented response and after renewed pressure from Control Arms more than 100 governments participate in the Secretary-General of the UN's referendum on the arms trade; 90 of them think that the Treaty is viable and most mention the need to include respect for human rights in it.
May Control Arms organises public referendums on the Arms Trade Treaty in over 50 countries.
2006
December After intense work to raise support and campaigns carried out by Control Arms most of the world's governments (153) vote at the UN General Assembly in favour of starting work on securing an international arms trade treaty; only one, the US, votes against the motion. Resolution 61/89.
July Seven governments (Argentina, Australia, Costa Rica, Finland, Kenya, Japan and the UK) present a proposal on the establishment of an arms trade treaty which calls for respect of international law, particularly humanitarian and human rights law, and sustainable development.
June Kenyan Julius Arile, of the Million Faces Campaign, presents the global "A Million Faces" petition to the Secretary-General of the UN, Kofi Annan. An international opinion poll reveals that almost one in three people have been affected by armed crime.
2005
October The EU announces its support for the Arms Trade Treaty.
July Thirteen more governments (Germany, Benin, Colombia, Spain, Ghana, Guinea, Norway, the Netherlands, Senegal, Sierra Leone, Turkey, Uganda and the Vatican) announce their support of the Arms Trade Treaty.
March Presentation of "The impact of guns on women's lives"*, where it is shown that women pay a higher and higher price for the dangerous unregulated arms trade.
January A Control Arms report on the marking and tracking of arms demonstrates that it is easier to track a genetically modified tomato or a suitcase than an AK-47 or a rocket-launcher.
2004
November A group of 20 Nobel Peace Prize winners reaffirm their support for an arms trade treaty.
September The British government announces its support for an arms trade treaty.
June In the report "Guns or development?"* it is shown that governments sacrifice development goals for arms exports.
February "Guns and Police"* report is published, which calls for the application of strict rules on the use of firearms by law enforcement officers.
2003
December The governments of Brazil, Cambodia, Costa Rica, Finland, Mali and Macedonia announce their support for the Arms Trade Treaty.
October Launching of the Control Arms campaign in almost 70 countries with the publication of "Shattered Lives: the case for tough international arms control"*.


Links of interest/more information:
www.controlarms.org
www.iansa.org