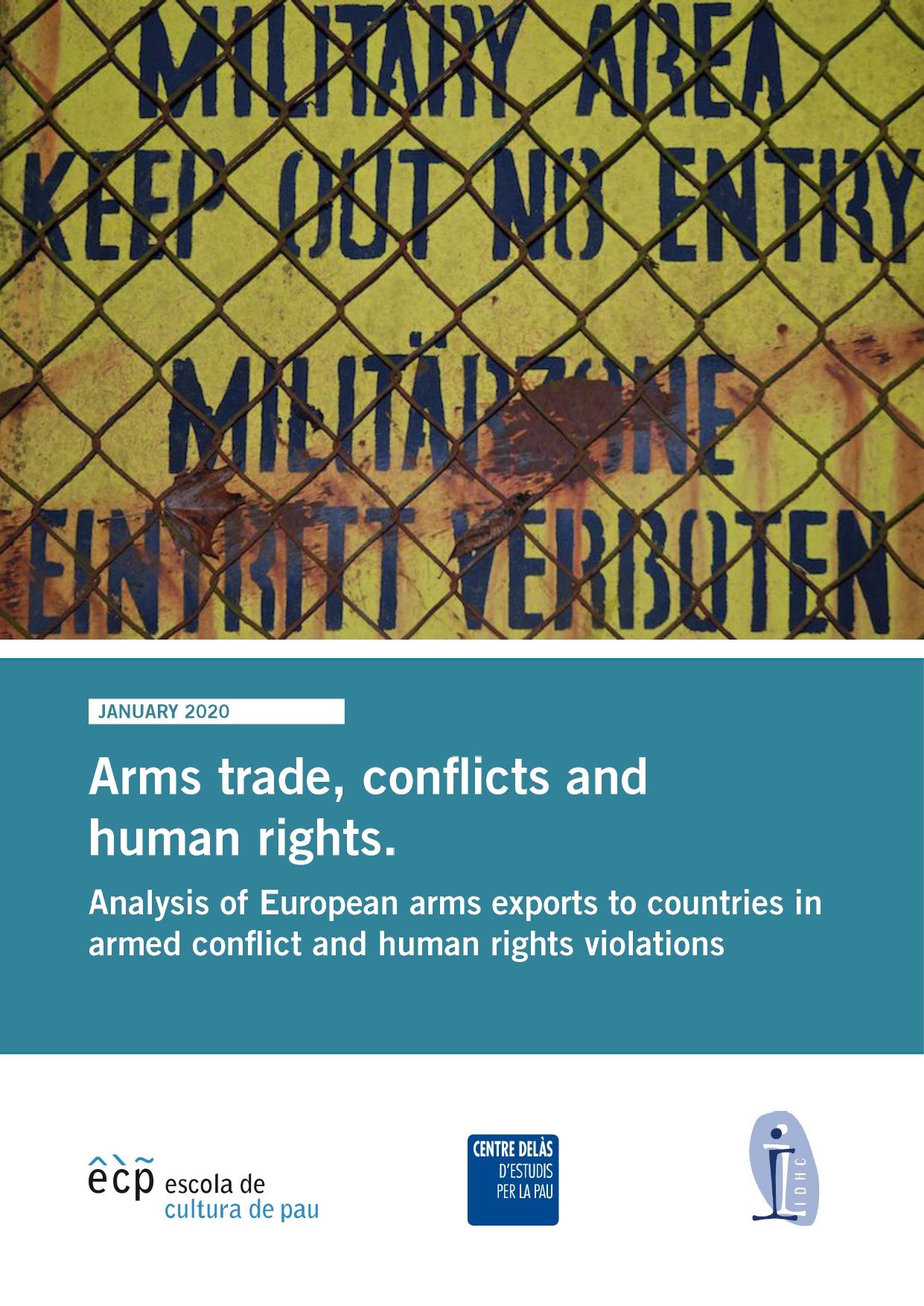 "Arms trade, conflicts and human rights. Analysis of European arms exports to countries in situations of armed conflict and human rights violations" is a report by the Centre Delàs d'Estudis per la Pau, the Escola de Cultura de Pau and the Institut de Drets Humans de Catalunya that analyses arms exports by EU member states during the year 2018 (the most recent year with available export information) to countries that were in a situation of armed conflict that year. The report analyses arms exports to 11 countries that were the scene of armed conflict. The analysis includes a summary of the recent history and evolution of the conflict in question, a description of the most relevant events that took place during 2018, as well as an analysis of each case from the perspective of arms imports and compliance with the main instruments of human rights and international humanitarian law. In addition to the case analysis, the report also provides an overview of the status and evolution of arms transfers from EU Member States, as well as a comparative perspective on the characteristics of the current armed conflict.
Authors: European arms exports: Jordi Calvo Rufanges, Ainhoa Ruiz Benedicto. Armed conflicts: Josep Maria Royo, Jordi Urgell, Pamela Urrutia, Ana Villellas, María Villellas. Human rights ans International Humanitarian Law: Karlos Castilla
Read and download the full report in English, in Spanish and in Catalan.