The Peace Boat visits Spain to raise awareness of the need of a nuclear ban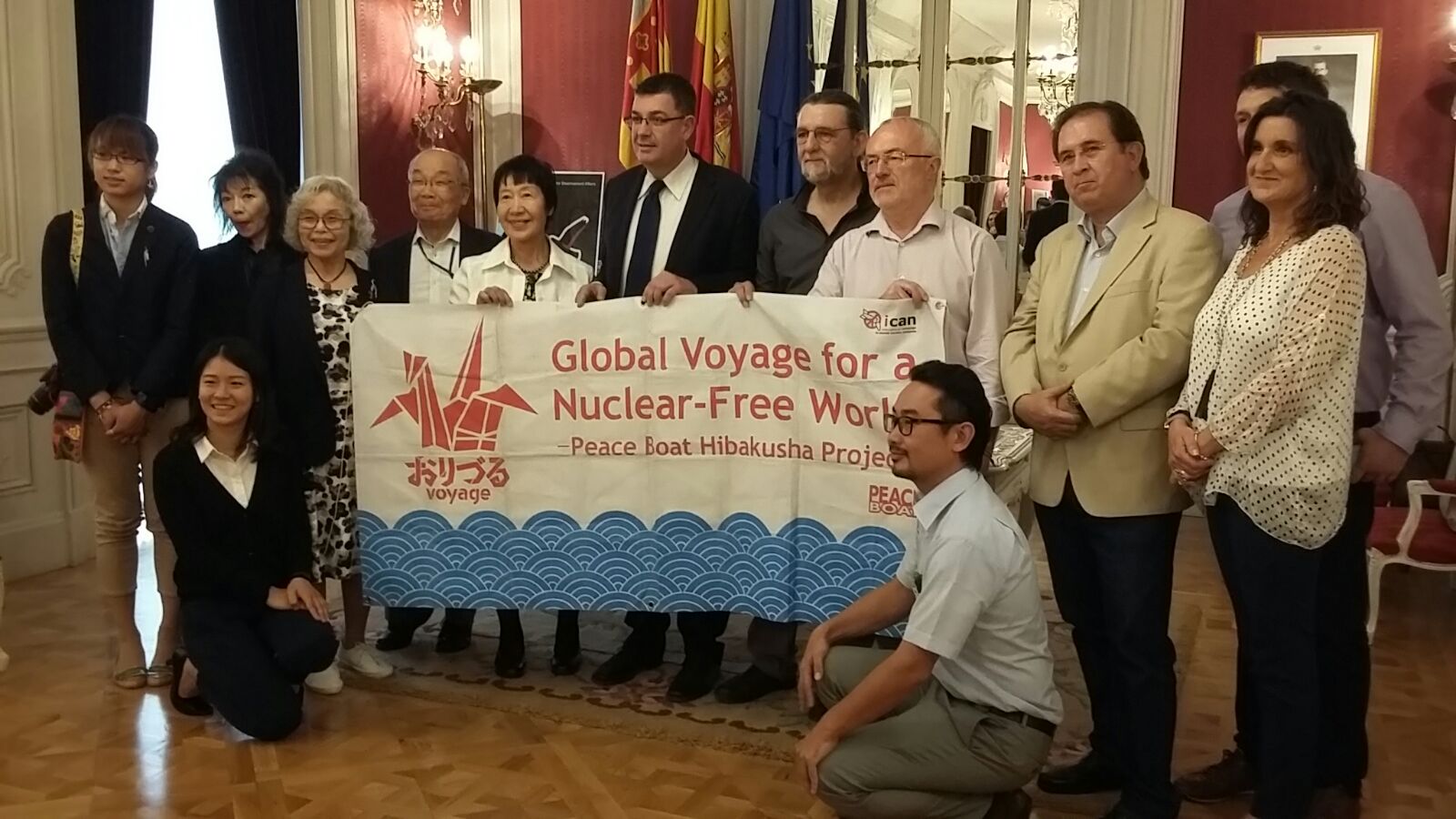 The Peace Boat arrived in Valencia this monday 15th of May, to promote a world free of nuclear weapons through the Project Hibakusha, a ship that travels the world with survivors of the atomic bombs of Hiroshima and Nagasaki, and has the aim to give his witness and urge governments to support the prohibition and abolition of the nuclear weapons.
The Centre Delàs of Studies for Peace has organized together with the Peace Boat a series of acts that begun with the institutional reception of the Hibakusha at the Valencian Parliament, by its president, Enric Morera. As part of the visit of the witnesses of the atomic bombs of Hiroshima and Nagasaki, Enric Morera, made public last Thursday 11th of May, an institutional statement promoted by the Centre Delàs of Studies for Peace, that shows the stance that all the parliamentary groups took in favor of an international treaty that forbid nuclear weapons. The statement also urges the Spanish government to stance itself in favor of the current negotiations for an international nuclear ban.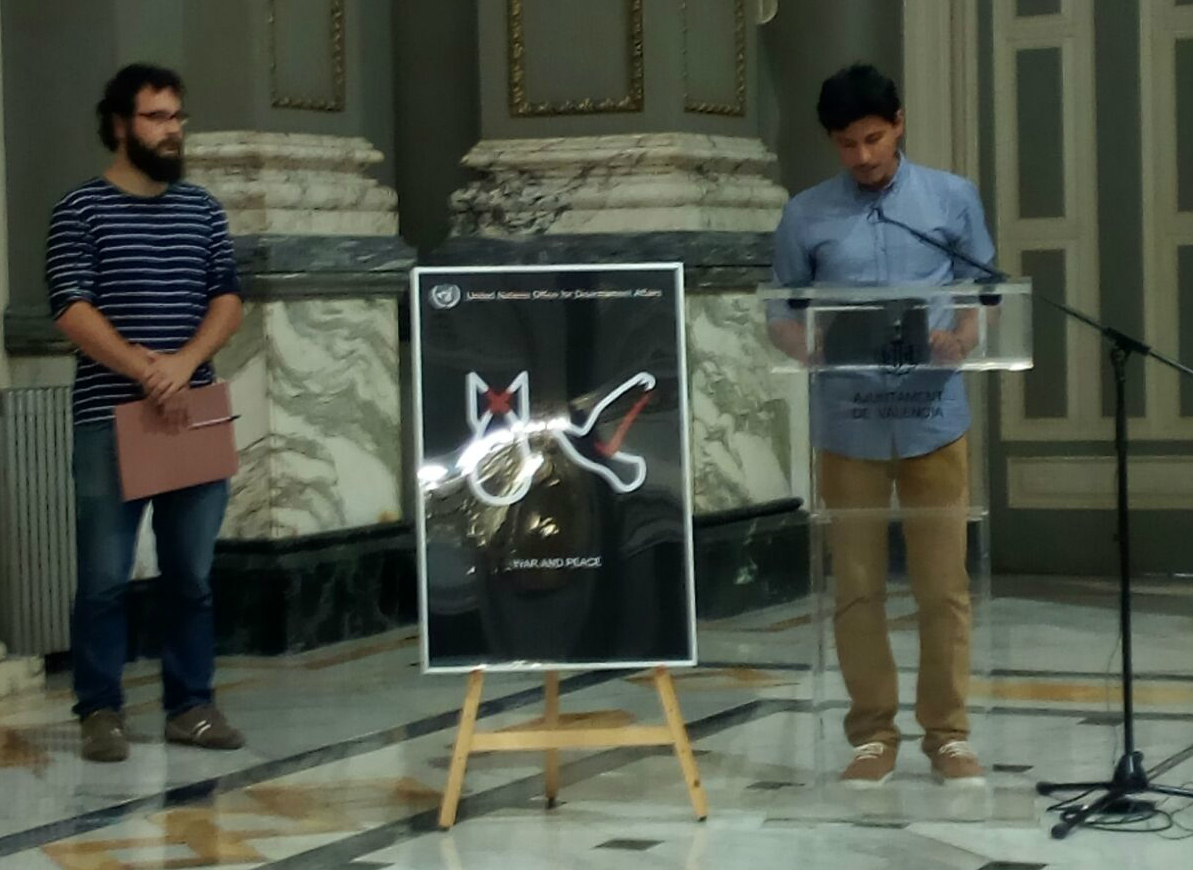 At midday, the Hibakusha Project members were received by the mayor of Valencia, Joan Ribó, who added to the signature of the "Hibakusha Statement. For a nuclear weapons ban". The statement, read at the City council of Valencia by the member of the Centre Delàs of Studies for Peace, Edgar Vega, asks for a nuclear weapons ban and urges for a new way of defense and security politics, to some politics based in the human security.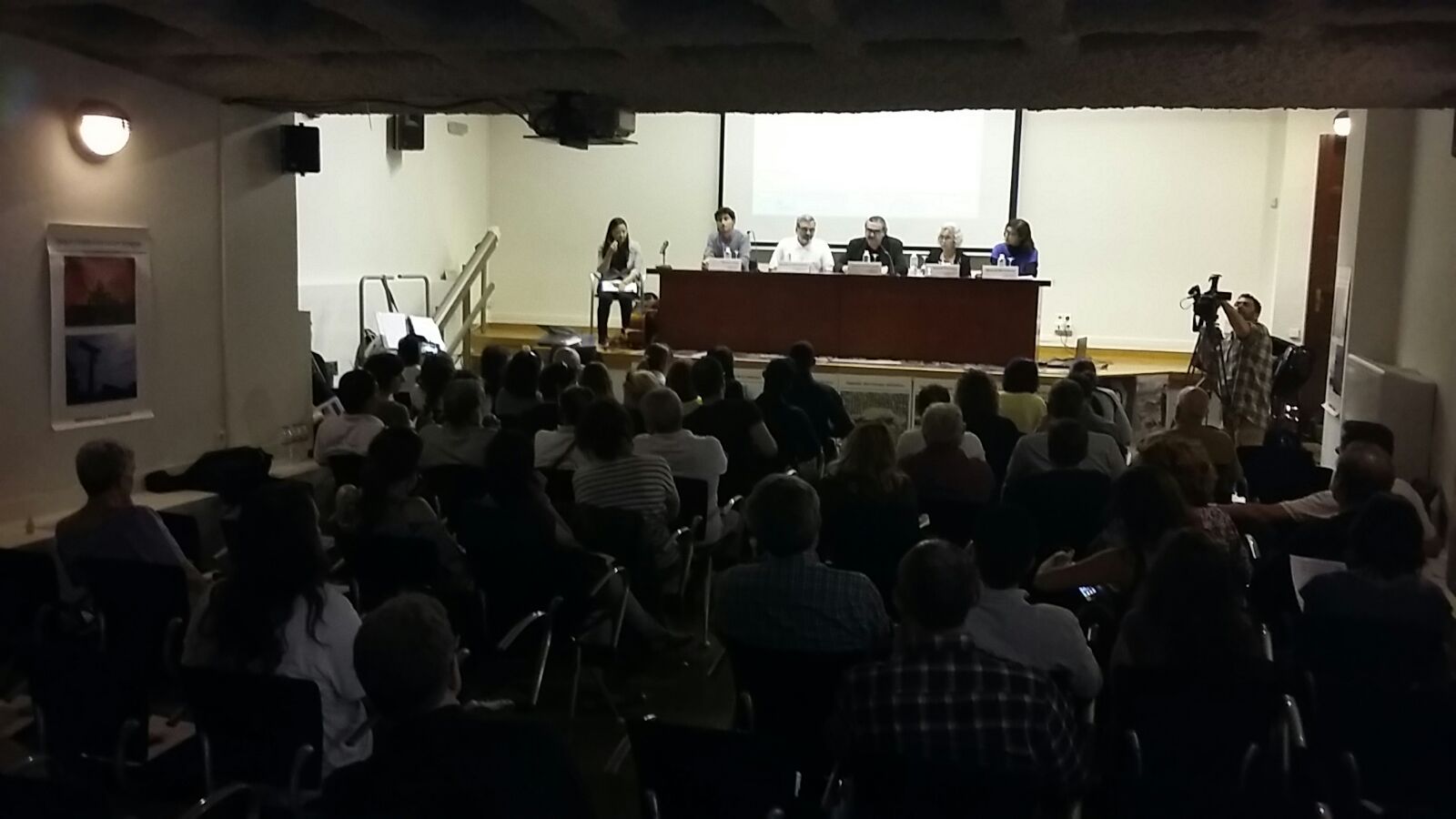 In the afternoon, it took place the Conference "Examination of the nuclear weapons: Which threats presents Trump's era and the rise of tensions at the Asian Northeast? Which are the possibilities for a prohibition of these arms of massive destruction?". The act counted with the participation of Arcadi Oliveres -highlighted activist for the peace and president of the International University for the Peace-, Jordi Calvo -researcher and coordinator of the Centre Delàs of Studies for Peace- and Toshiko Tanaka and Kazumi Tsuchida -Hibakusha, survivals of the atomic bomb of Hiroshima-.