The Global Campaign on Military Spending Handbook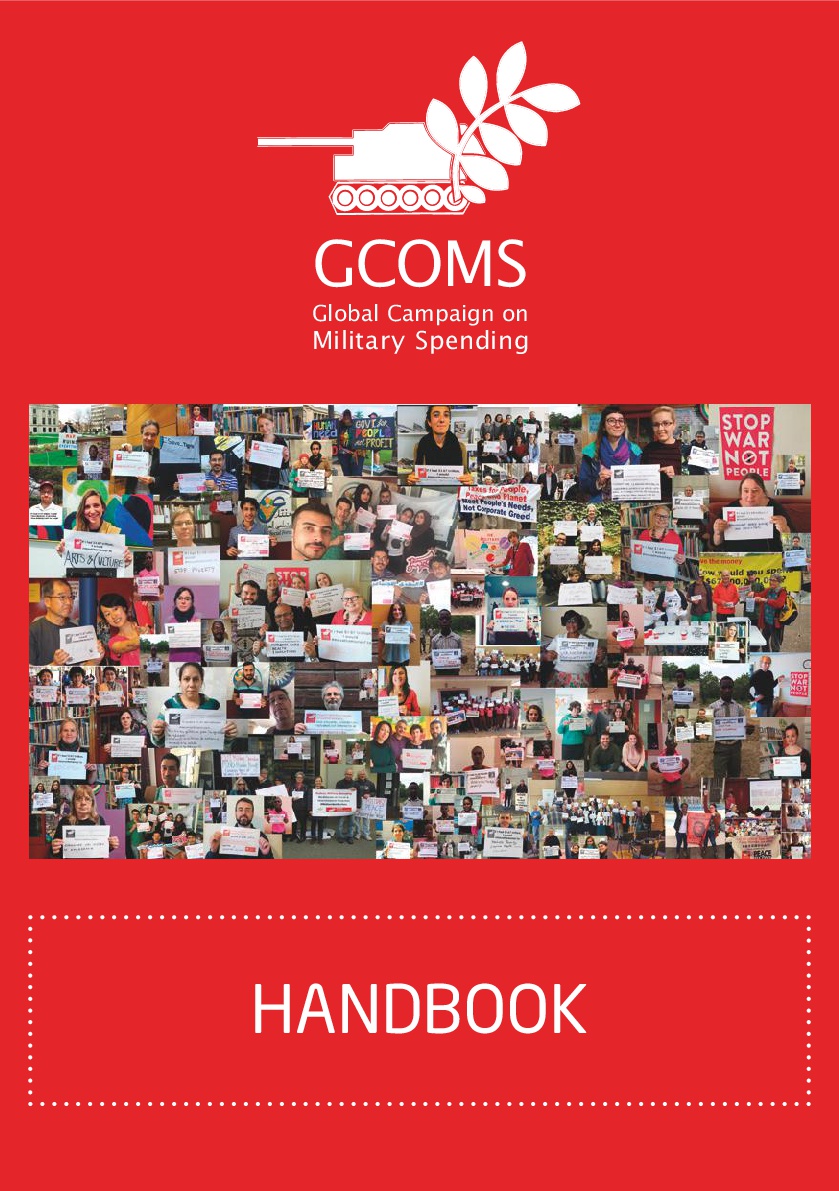 We are proud to announce the publication of the new GCOMS handbook done in collaboration with the International Peace Bureau and with the financial support of the Institut Català Internacional per la Pau. You'll find in it theoretical explanations on military spending, such as a guide on how to campaign over military spending in your own context. You'll find tips on how to organize a lobby campaign and tips on how to raise public awareness over military spending. The handbook is available in English and Catalan and will be available in Spanish soon.
Let's take action to cut military spending and fund human and environmental needs!

You can download the handbook in English and in Catalan, soon available in Spanish.