La campaña GCOMS participa en el encuentro Move the Nuclear Weapons Money en Basilea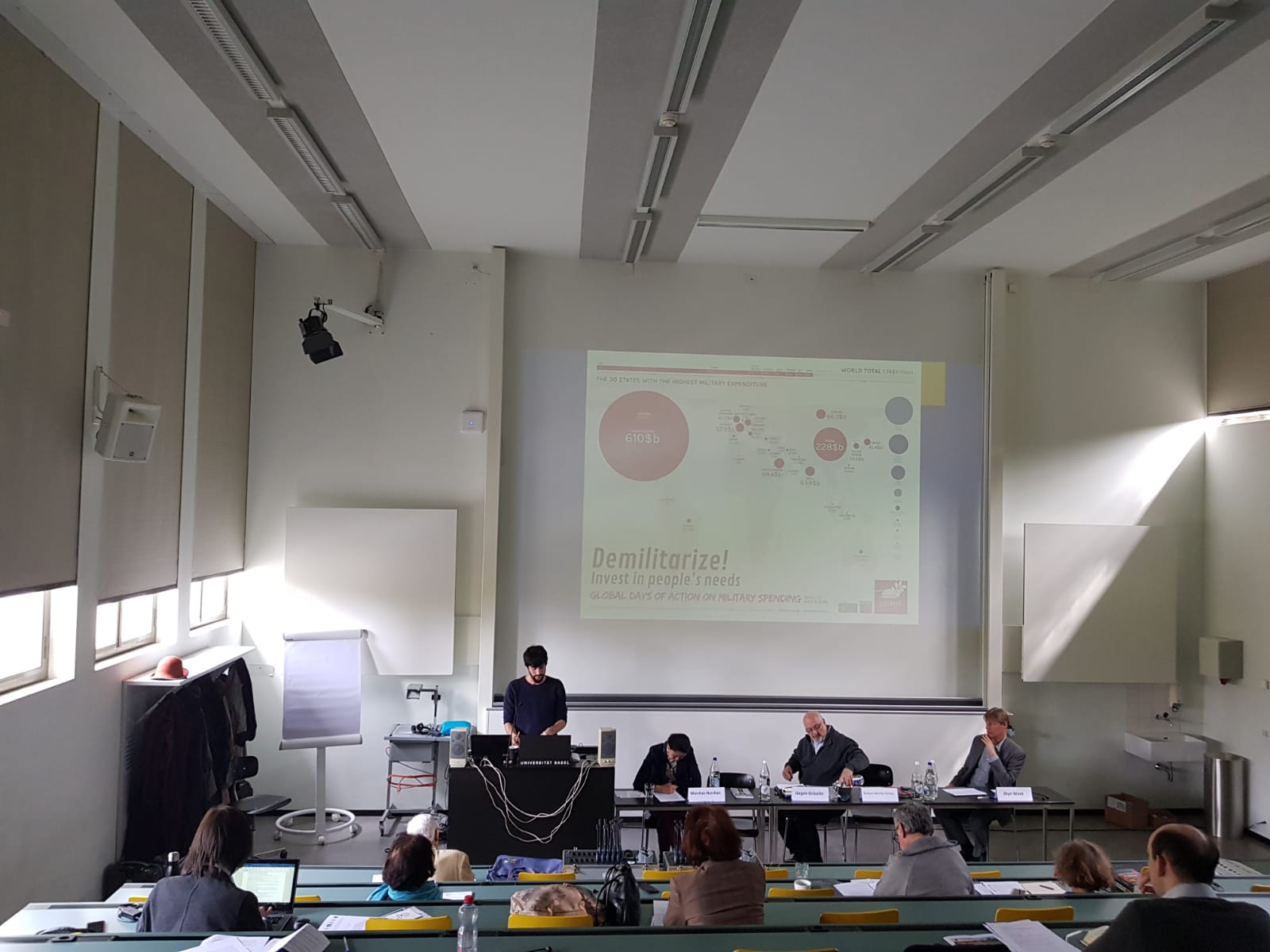 Los pasados 12 y 13 de abril, la Campaña Global sobre Gasto Militar (GCOMS) del International Peace Bureau (IPB), que lidera el Centre Delàs de Estudios por la Paz desde la oficina del IPB en Barcelona, participó en la conferencia Move the Nuclear Weapons Money: Invest in the Future. El encuentro que tuvo lugar en Basilea, reunió a legisladores (parlamentarios y y concejales), expertos en cambio climático y desarme, managers de fondos de inversiones y activistas para discutir y revertir los intereses financieros y corporativos que mantienen una economía basada en combustibles fósiles y la carrera de armamento nuclear. La conferencia introdujo dos herramientas clave: la desinversión en industrias de armas nucleares y combustibles fósiles y la inversión en paz y sostenibilidad, con un énfasis especial en las inversiones por parte de gobiernos, fondos de pensiones, ciudades, universidades, organizaciones religiosas y bancos.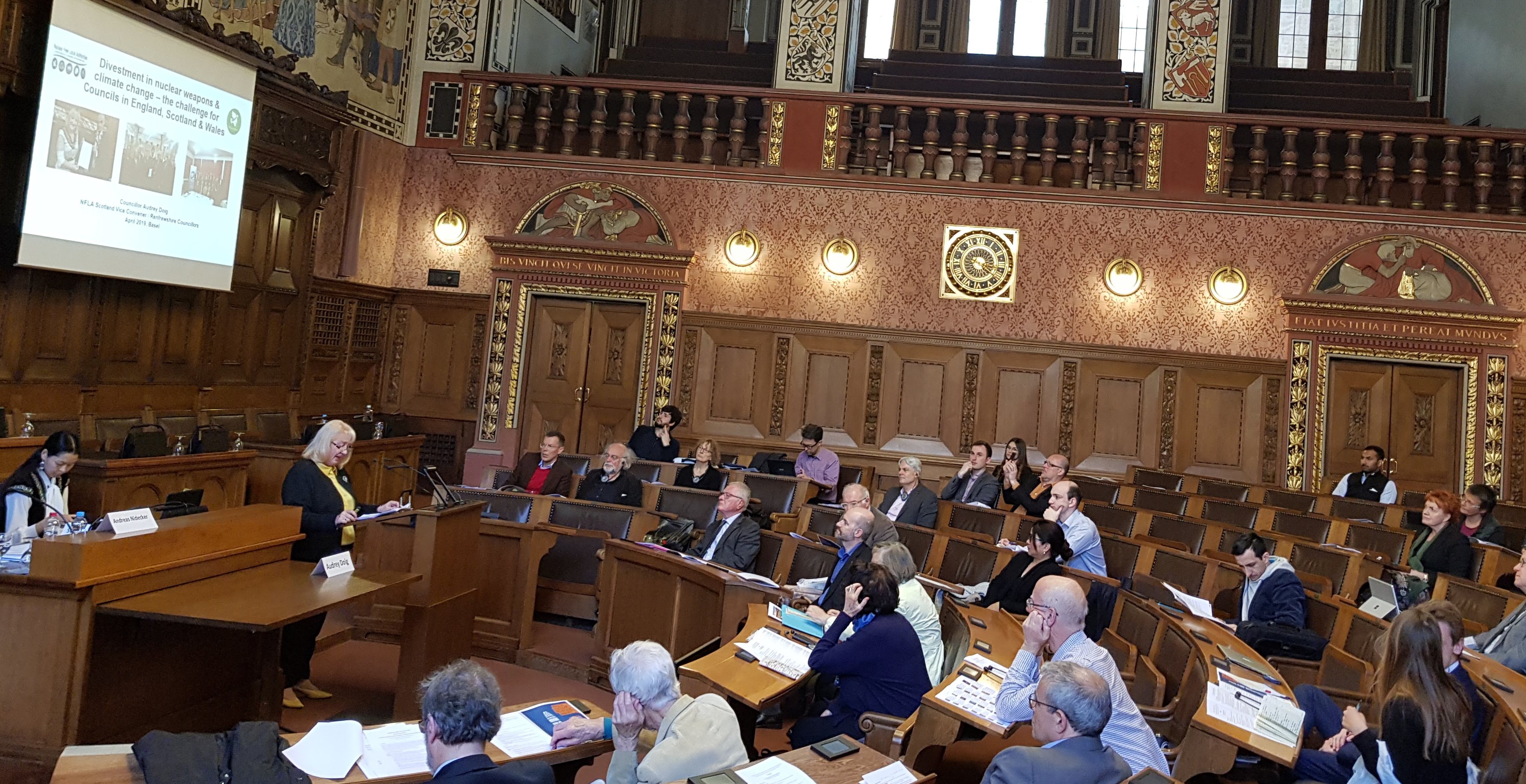 El miembro del Centro Delàs y representante de la campaña GCOMS y de la oficina del IPB en Barcelona, Quique Sánchez, presentó el segundo día de la conferencia la campaña sobre gasto militar, coincidiendo con el inicio de los Días de Acción Global contra el Gasto Militar (GDAMS), explicando los objetivos de la campaña y las principales acciones para este año.
Más información del evento en la página web de la campaña internacional.