Delas Centre and Novact report: The transformation of the industrial-military complex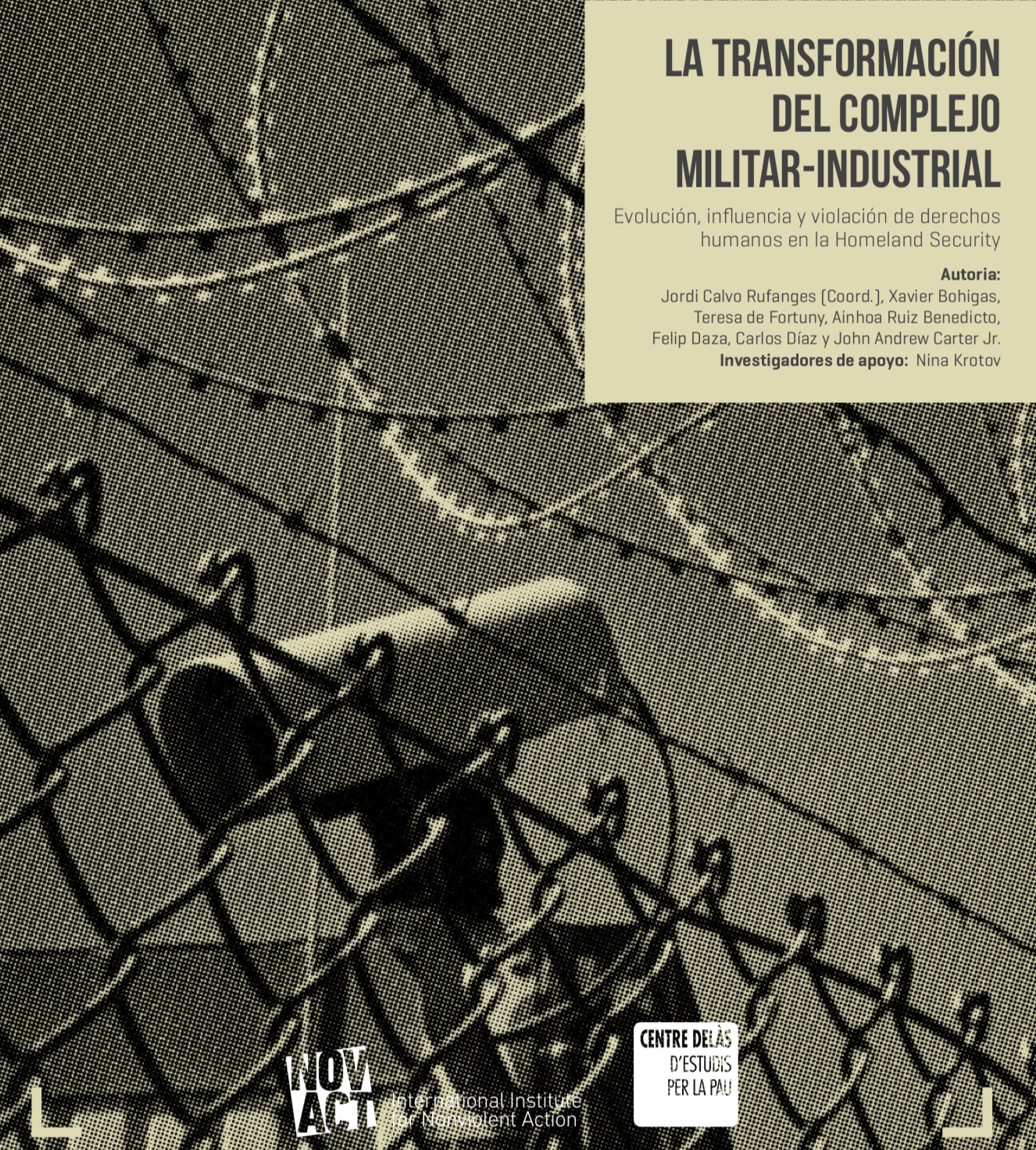 The transformation of the industrial-military complex. Evolution, influence and violation of human rights in Homeland Security
This report has been carried out within the framework of the project "STOP CORPORATE WARS" of prevention of modern warfare. It is part of the investigation and monitorization conducted by the Observatory Shock Monitor about the impact of modern war on human rights, and also the result of the joint effort of NOVACT and Centre Delàs.
The report "The transformation of the industrial-military complex. Evolution, influence and violation of human rights in Homeland Security" was presented last November in Barcelona, in the context of the International Conference "Facing the privatization of war and security". In that event, challenges, impacts and strategies to deal with the privatization of war and to guarantee human security and human rights were tackled, taking into account the increasing role played by military and private security companies in armed conflict, occupation and national security contexts.
Along with the purposes of the project and of Shock Monitor, this report aims to contribute towards the establishment of the basis to create an international work network to face the phenomenon of the privatization of war and security.
Authors: Jordi Calvo Rufanges (Coord.), Xavier Bohigas, Teresa de Fortuny, Ainhoa Ruiz Benedicto, Felip Daza, Carlos Díaz i John Andrew Carter Jr.
You can download the full report in Spanish, soon available in English.